Fairman's gets together with Brian Baade to organize a skate spot project for the community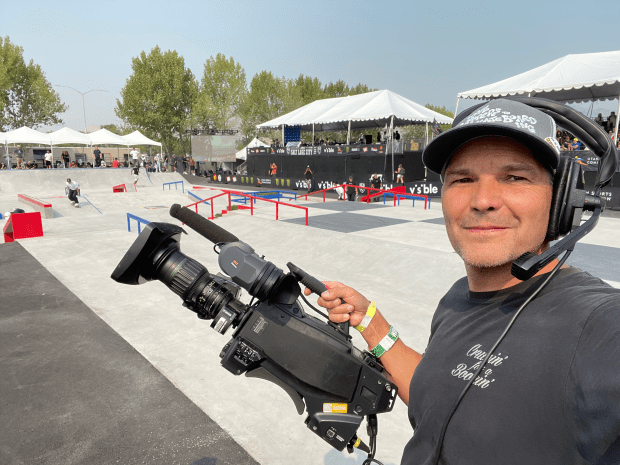 Check out the link to the DailyLocal below to see what's going on in West Chester with Fairman's crew and what we are doing as a community
https://www.dailylocal.com/2021/09/29/envisioning-a-new-skateboard-park-in-west-chester/
If interested in helping fund the project check out the link below as well that explains the plan
https://www.gofundme.com/f/finally-a-concrete-skatespot-in-west-chester-pa?utm_campaign=p_cf+share-flow-1&utm_medium=copy_link&utm_source=customer
Attached below is the article written up by Bill Rettew;
WEST CHESTER — Skateboarders are looking for a safe place to skate away from borough streets.
Brian Baade, 50, an organizer of Skateboard Improvement Coalition of Chester County, or Skate Chesco, has picked out the perfect spot.
Twenty-year professional skateboard videographer Baade would like to locate a "skatespot" in Bayard Rustin Park, in the southeast, at the Rosedale Avenue and Walnut Street intersection.
Basketball: For Villanova's Wright, coaching in Olympics an experience of lifetime
It's a spot. Just don't call it a park. Parks are typically much larger.
Plans are in the very early stages to build a 6,000 square foot accessible skatespot. The Parks and Recreation Committee will get its first look at the proposal in a couple of weeks. To date, there is no funding for the project other than a GoFundMe account.
The park would be a six-minute skate from skate shop Fairman's.
"It would be accessible to all kids in the borough that don't have accessibility to cars," the father of a two-year-old said. "If you don't have a car you can't go to the other local parks."
Baade said that Rustin Park is an ideal location for a skatespot because of its accessibility, size, its flat open space, because it is not located near residential housing and skaters would not use local parking spots since there is none and they use their skateboards for transportation.
Baade said that many do not know of Rustin's legacy and he hopes that a large tribute mural of the West Chester Civil Rights activist will hang over the park.
"Rustin knew the importance of bringing the community together and working as a group," Baade said.
Videographer Brian Baade at the X-Games. The local skateboarder wants to create a skatepark in West Chester.  The boarder said that both kids and adults from different backgrounds could meet socially at the park.
"Older guys could mentor younger kids, and sometimes younger kids could give the old guys pointers," Baade said with a smile.
The group interviewed several skaters and determined several possible elements for the park. Most of the elements replicate urban streetscapes.
Many seek a simple straight edge with no skate stoppers, a marble or granite bench to mimic the one located at the Historic Courthouse and a straight rail about 14 inches from the ground. On the wish list is a manual pad that would sit at about curb height for manual popups and flip tricks and a concrete quarter pipe for transition skating at what Baade said is an "underutilized" park.
Skateboarding changes perspectives.
"When you skate you look at the world a whole different way," Baade said. "You take in your surroundings more than the average person."
Boarders use problem solving to negotiate a bump in a sidewalk or a ledge. A skater might attempt a new trick 200 to 300 times, or even a 1,000 times, before successfully pulling it off.
"You have to get creative to make it skateable," he said. "That takes real patience."
Baade noted that positive mental health is a by-product.
"If frustrated or angry it's much harder to learn things," he said. "It helps to relax and relieve stress and get away from things since you have to stay so focused."
Baade pointed to a study provided by The Skatepark Project, formerly known as the Tony Hawk Foundation: "According to a National Alliance for Youth Sports survey conducted in 2016, around 70 percent of youth in the U.S. stop playing organized sports by the age of 13 because 'it's just not fun anymore.'" The study also found the number one reason people skateboard is to have fun.
The best way to reach the group is on Instagram: @SkateChesco